your ppc campaigns will perform better if they are
professionally managed
Proper PPC management isn't just a job for an expert, its also a full time job. Its almost always more profitable to outsource to a specialist.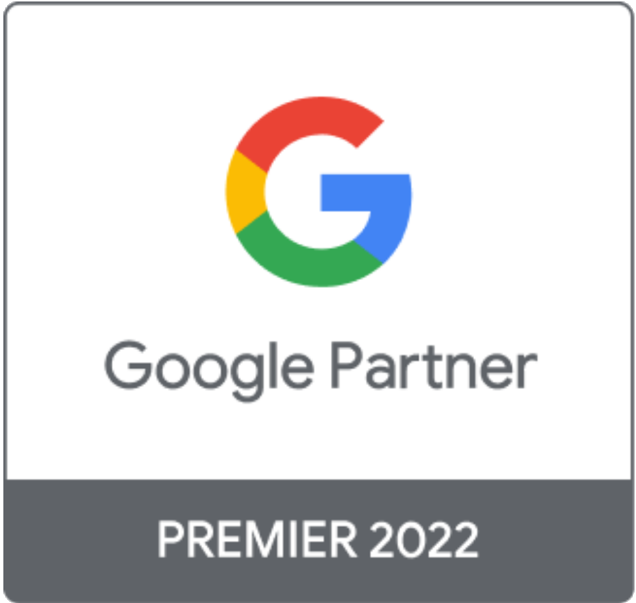 we're really good at ppc management
OUR LATEST PPC MANAGEMENT REVIEWS
Finding it too
time consuming

running your pay per click campaigns yourself or are you unimpressed by your current PPC management company?

Then we have the perfect solution for you.
90% CUSTOMER RETENTION RATE
The only way our business keeps customers is by producing results. 
REGULAR, TRANSPARENT REPORTS
We will send you a daily, weekly, monthly progress report on your campaign management. 
DEDICATED ACCOUNT MANAGER
Consistency of reporting and management is crucial to the success of any marketing efforts.
15 YEARS EXPERIENCE
Our founder has been working in the Search Engine Ads field almost ever since they were invented.
DAILY MANAGEMENT BY AN EXPERT
Our paid search experts will optimise, test, analyse and refine your PPC campaigns on a daily basis so you get the best results.
FIXED MONTHLY FEES
We don't charge a percentage of your monthly ad budget, otherwise our primary goal would be to spend your budget so we get paid.
RESULTS BASED STRATEGY
Whilst clicks, average postion and impression share etc all deserve to be mentioned, the be all and end all of any marketing is your return on investment.
MONTHLY PROGRESS MEETINGS
This the most enjoyable and most important element of our PPC management service. Meeting up regularly helps us and you to achieve our goals quicker.
Our LATEST outstanding ppc results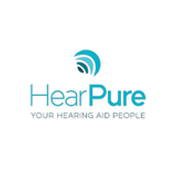 73.65% Increase in Conversions
Achieved by improving landing pages and adding negative keywords to block unwanted traffic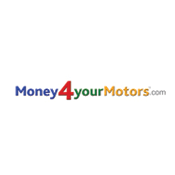 Over 400 leads a day generated
Achieved by optimising their website and their PPC campaigns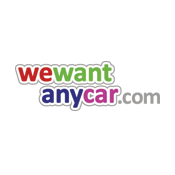 250% Increase in conversions
Achieved by optimising ad spend based on historical conversions and testing a series of new landing pages.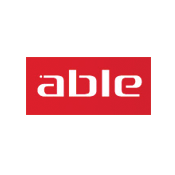 333% decrease in cost per lead
Achieved by improving landing pages and adding a custom ad schedule so the ads would run at the most productive times of the day
EXPERT ADVERTISING MANAGEMENT FOR YOUR BUSINESS ON THE WORLD'S LARGEST PLATFORMS
WHAT YOU CAN EXPECT FROM OUR PPC MANAGEMENT SERVICES
Daily Monitoring & Optimisation
Once your campaign is up and running, we will perform daily checks on the performance of the campaigns, this includes click through rates, conversion rates of landing pages, ad groups and of course, the cost of your clicks. Because we optimise your campaign on a daily basis, we guarantee that you will see gradual improvements throughout the life of your campaign. In other words, we will never stop saving you money!
Regular Reporting
We are really good at running ad words campaigns, and we love shouting about it, so on a daily basis we provide you with customised reports on your pay per click marketing. We can provide you with whatever information you want, such as costs of clicks, amount of daily budget spent, costs per conversion or lead.
Regular, Face to Face Consultations
This is an area often overlooked by most other providers. We however believe that this is a crucial element to a successful online marketing partnership. Our customers benefit hugely from face to face meetings because it gives them the opportunity to discuss their requirements for the campaign and to learn how to leverage Google to benefit their business. We too find the meetings invaluable because the more we understand about a clients business, the better we can run their campaigns.
True expertise
We will apply all of the nous and expertise we have learned over the last 15 years to work towards getting you the very best results. We treat your ad budget like our own money, adopting this approach has been the cornerstone of our and customers success. 
Free Account Review & Audit
If you are already using PPC like Google Ads or Bing Ads and you would like some expert advice on improving the performance, reducing the cost and increasing the effectiveness and cost efficiency of your campaigns, then a free account review and audit would go long way to achieving that.
We will provide you with an in depth report on improvements you could make such as using negative keywords (to reduce wasted clicks and budget), using more ad groups (to improve quality scores which reduce your click costs) or landing page improvements (which will turn more clicks in to sales). At this point you can take the report and put the changes we recommend in place yourself. We can of course manage and optimise your campaigns on an on-going basis. There is no obligation whatsoever to use our service beyond this 100% free audit.
Free Consultation
If you still have some questions about the audit report or you'd like to discuss your PPC campaigns face to face with an expert we would be happy to meet up with you in person.
Alternatively you can call us during office hours and we'd be delighted to have a friendly, informal chat with you. We do not employ sales people, just true experts so this is not a sales pitch.
Again there is no obligation whatsoever to use our services beyond this 100% free consultation.
HOW GOOD IS YOUR PPC?
Find out by requesting a free PPC health check.
Are you using the best keywords?
Are you bidding too much or too little?
What are you wasting money on?
How can you reduce click costs?
How can improve your average position
Are you tracking results, and how can you get better ones?
….and much, much more!
"Your website review helped me increase my conversion rate from 3% to 8% which has helped my business immensely. Thank You!"
Garry Jones – Advanced Vehicle Solutions
TEST YOUR PPC WITH A FREE PPC HEALTH CHECK
THE 5 STEPS TO PPC SUCCESS THAT WE CAN HELP YOU TAKE
Keyword Selection
Choosing the right keywords for your campaign is crucial. Choosing the wrong keywords can mean wasting money on worthless clicks.  A common keyword mistake is choosing the ones that have the highest search volume, this may lead to clicks but not necessarily sales. Research has proved that longer, more specific keywords or phrases lead to more conversions of clicks into inquiries. We will collaboratively choose the best keywords that suit your business and that make you money, not waste it.
Negative Keyword Selection
This is an area often overlooked by some PPC management companies. Whilst it is critical to tell Google what keywords you want to show up for, it is as important to tell Google what you don't want to show up for. Here is an example:
We want to show up in the ads for "Design Agency Chester" so we choose this as our keyword. When the search term "Recruitment Agency Chester" is searched on Google may show our ads (because the keywords are similar). So we would use the word "recruitment" as a negative keyword. On the same note we would add "dating" (for "dating agency Chester" searches).
The consequence of not having negative keywords is that you show up for searches you don't need to and receive clicks for irrelevant searches. We have devised a list of over 5,000 negative keywords which we will apply to your campaign to ensure don't waste any budget.
Relevant & Compelling Adverts
Even if you have your keywords are in order, all of this is wasted unless your adverts are relevant and compelling. After all, your aim with the advert is to get the user to click on it and for the click to cost you as little as possible. By writing compelling ads that encourage clicks and that are relevant (in other words contain the keyword) this gives you the best chance of achieving both.
Landing Pages
These are pages that a user lands on after clicking your advert. Ensuring that these pages are able to turn clicks into leads is vitally important if you want a return on your advertising spend. We use our wealth of knowledge and experience to ensure your websites pages are geared for success from the beginning.
CONVERSION TRACKING
Forget clicks or which position your ads are in, what will really make or break your PPC campaigns is conversions, leads and sales.
Knowing what you're getting in return for your ad spend will allow us to optimise your budget so you get more bang for your buck. Every PPC campaign we manage will have full conversion tracking implemented.
if you cannot find the answer to your questions or you'd like to discuss a PPC project, give us a call, our experts will gladly answer any queries you have.